When visiting Sossusvlei in Namibia, one of Africa's most beautiful natural landscapes, you can expect accommodation worthy of such a remarkable place. The following Sossusvlei lodges and camps all make memorable bases for exploring the area.
1. Desert Homestead Lodge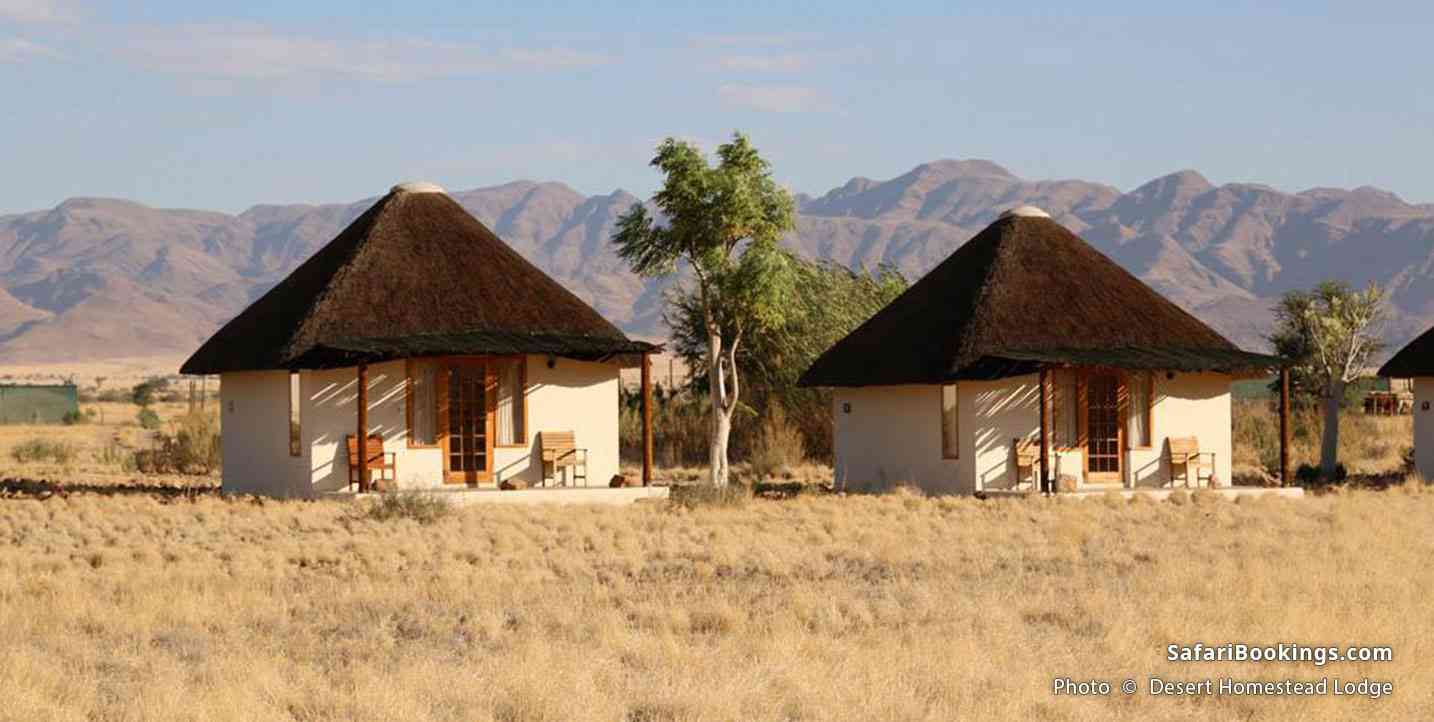 One of the loveliest places to stay anywhere in this corner of Namibia, Desert Homestead Lodge belongs to the luxury portfolio of &Beyond lodges and camps. You'll sleep in supremely comfortable accommodation. The views here, of jagged mountains and sand dunes, of a desert night sky filled with stars, seem to go on forever. Exemplary service is also standard.
Desert Homestead Lodge Tours
2. Kulala Desert Lodge
Kulala Desert Lodge has the sensibility of a safari camp whose tents allow you to immerse yourself in this stirring desert landscape. Combine this with the luxury you'd expect from a first-rate lodge. It also has glorious views out towards the dunes. Everything here, from the service and lovely accommodation to the location that surrounds you with desert sands and silence, is a highlight.
Kulala Desert Lodge Tours
3. Hoodia Desert Lodge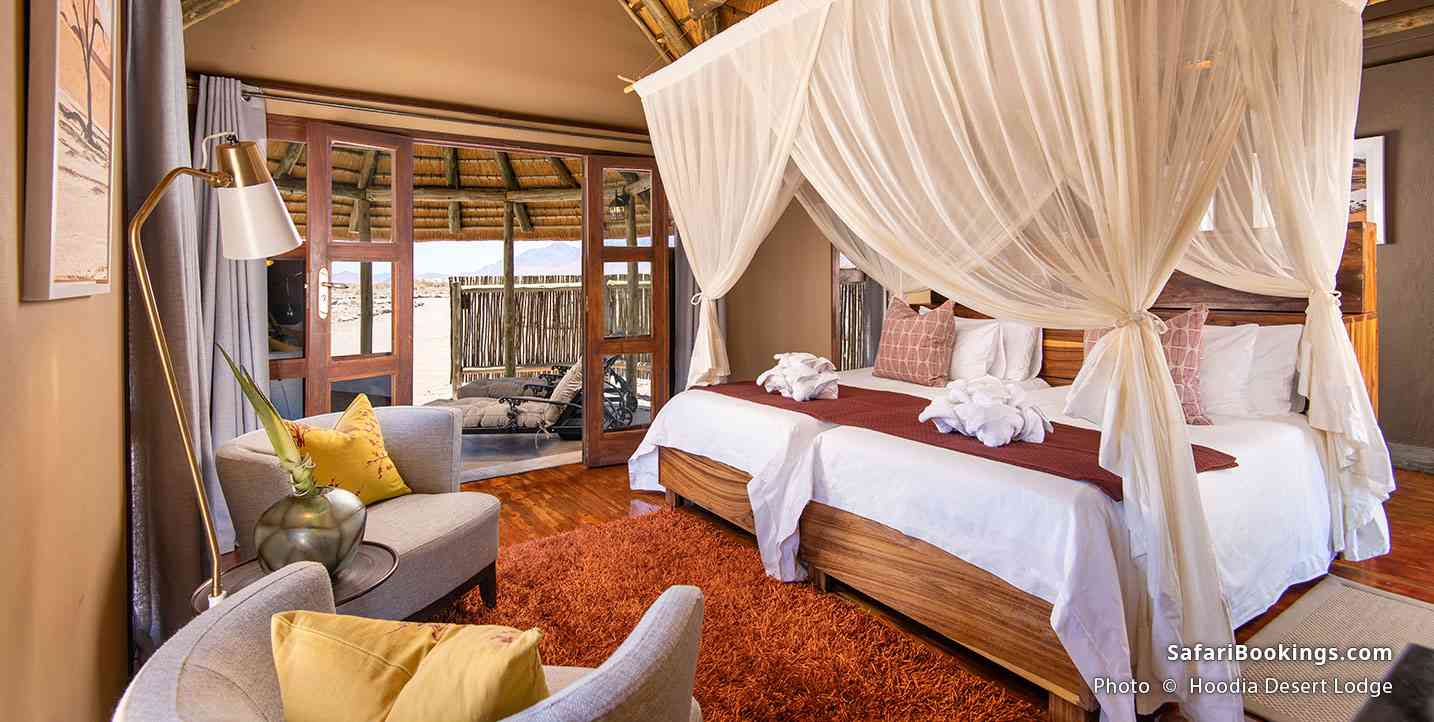 With its extraordinary position between desert mountains and sand dunes, Hoodia Desert Lodge is a warmly decorated lodge. It's friendly, extremely comfortable, and quite simply one of the best places to stay as you explore the Sossusvlei area. The sunrises and sunsets here are magnificent. Unimaginable sprays of stars fill the night sky, and the feeling of being surrounded by an eternal landscape is one you'll never forget.
Hoodia Desert Lodge Tours
4. Sossusvlei Lodge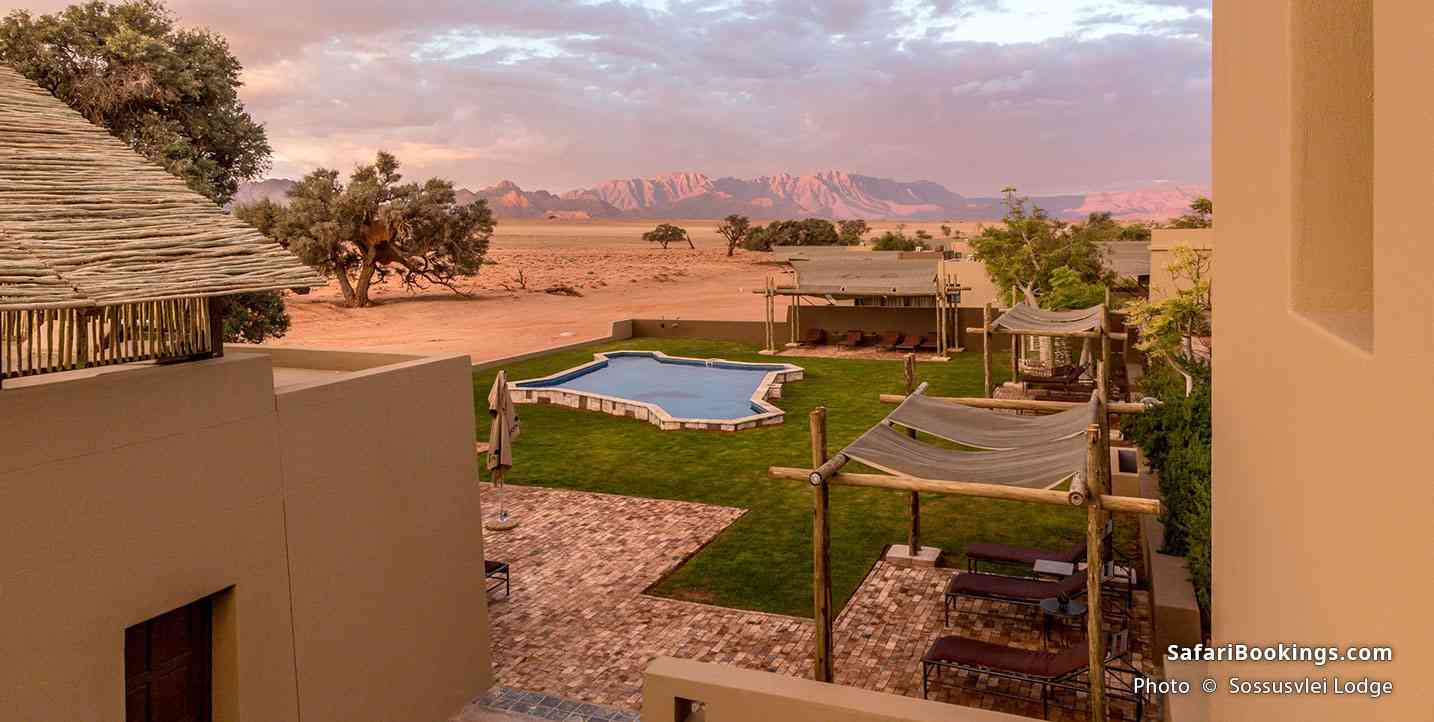 Rising from the Sossusvlei sands with elegant accommodation built in the colors of the desert, Sossusvlei Lodge is a fabulous choice for staying in the area. The lodge is conveniently close to the park entrance, and the rooms here inhabit luxurious self-contained chalets, many of which look out across the sands. High-class facilities include a bar, restaurant, pool, and access to a full range of activities.
Sossusvlei Lodge Tours
5. Namib Desert Lodge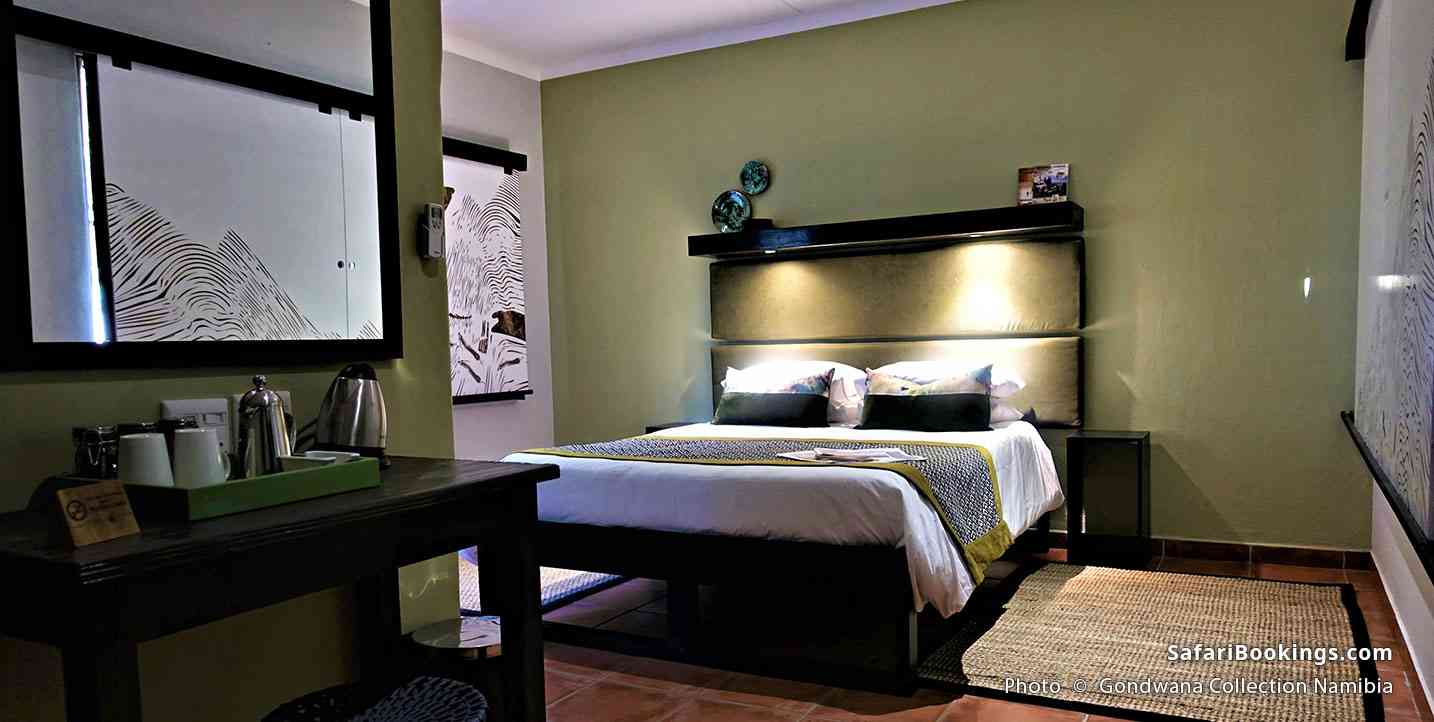 You'll feel immersed in the desert when you stay at Namib Desert Lodge. As convenient for the starkly beautiful Naukluft Mountains as for the dunes of Sossusvlei, the lodge has appealing rooms and all the necessary elements for a comfortable stay, including swimming pool, bar and restaurant. Friendly service is also part of the deal.
Namib Desert Lodge Tours
6. Sossus Dune Lodge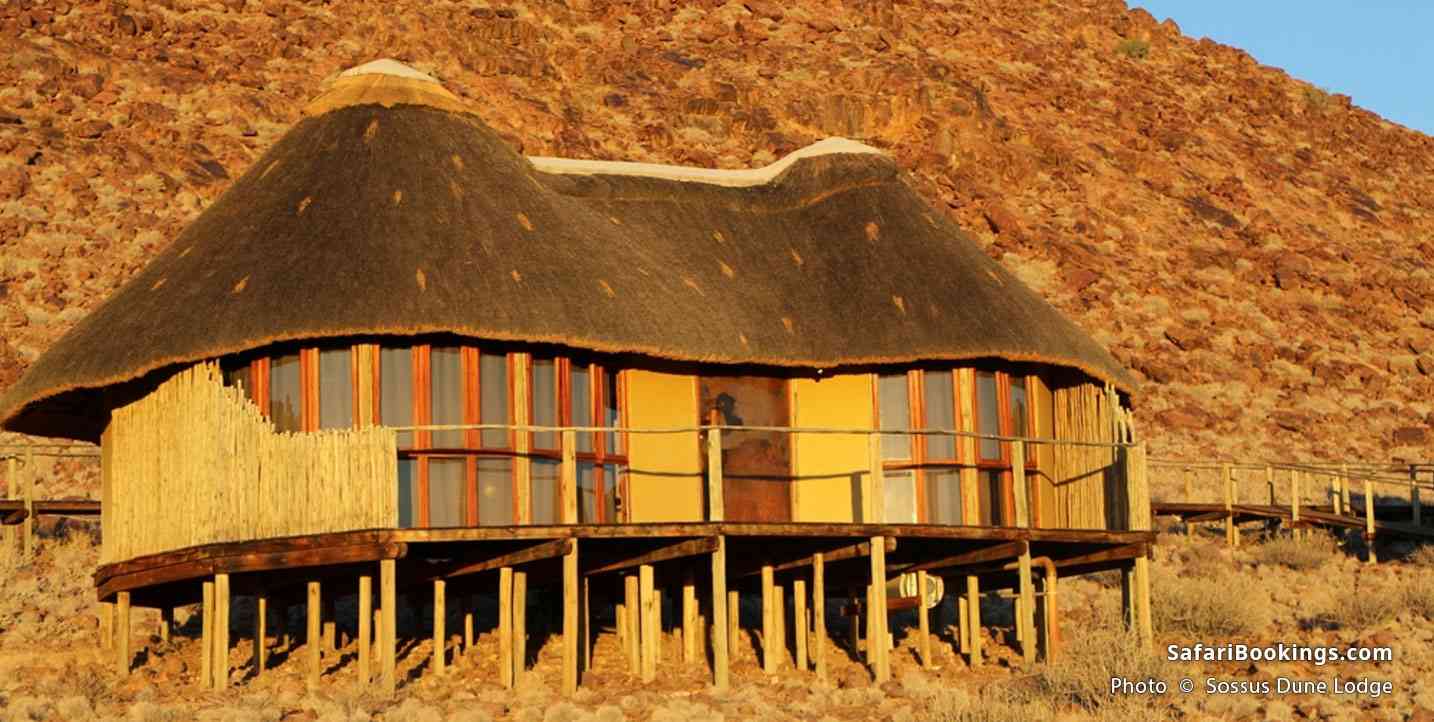 Sossus Dune Lodge has its back to a mountain and views that never seem to end. This is an excellent choice if you want to be close to the famous sand seas of Sossusvlei. The accommodation, which is elevated on stilts, is almost as memorable as the views. When you wake up in the morning, you'll feel as if you have the Namibian desert all to yourself.
Sossus Dune Lodge Tours
7. Namib Naukluft Lodge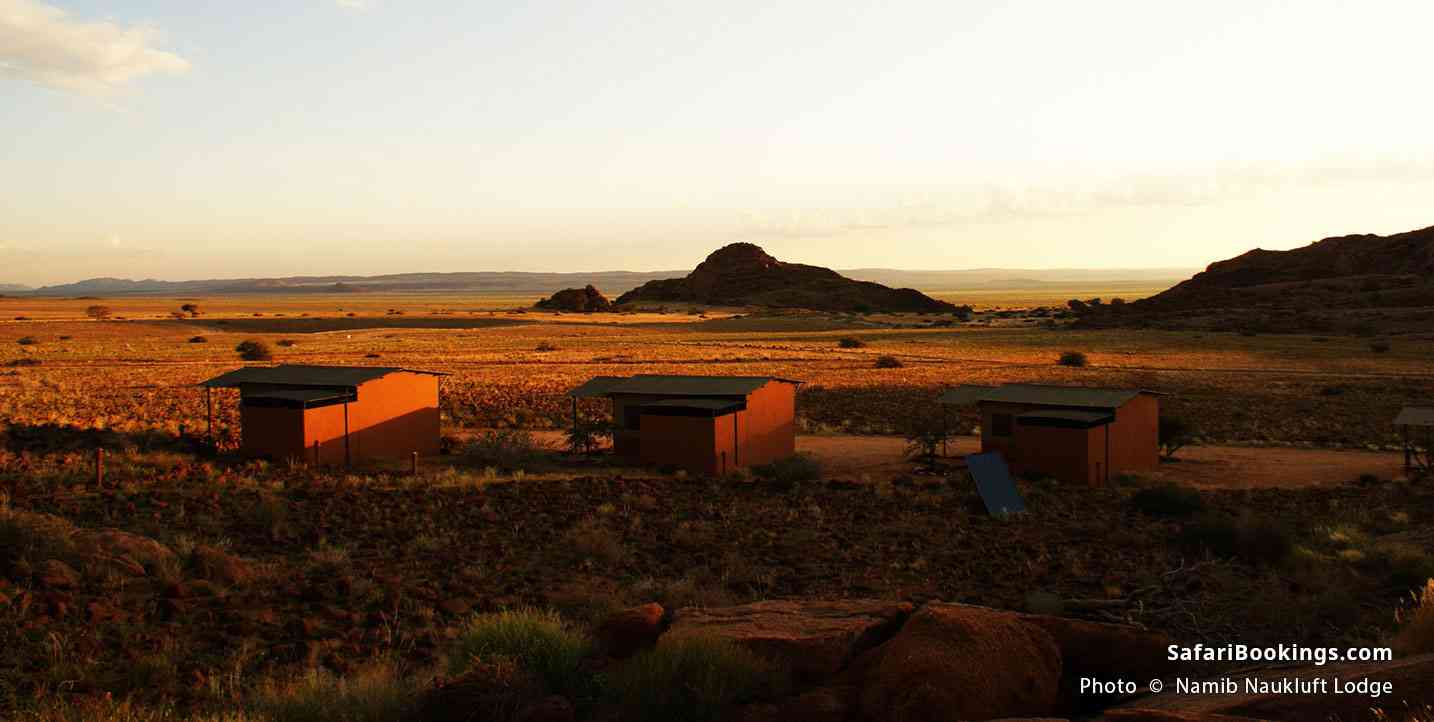 You're very much a part of the desert here at Namib Naukluft Lodge, where you'll look out over big desert skies and big desert horizons from what is one of the outstanding Sossusvlei lodges. Swim in the pool, catch a cooling desert breeze and a cocktail in the open-sided bar, and watch for gemsbok that often wander close to camp.
Namib Naukluft Lodge Tours
8. Desert Quiver Camp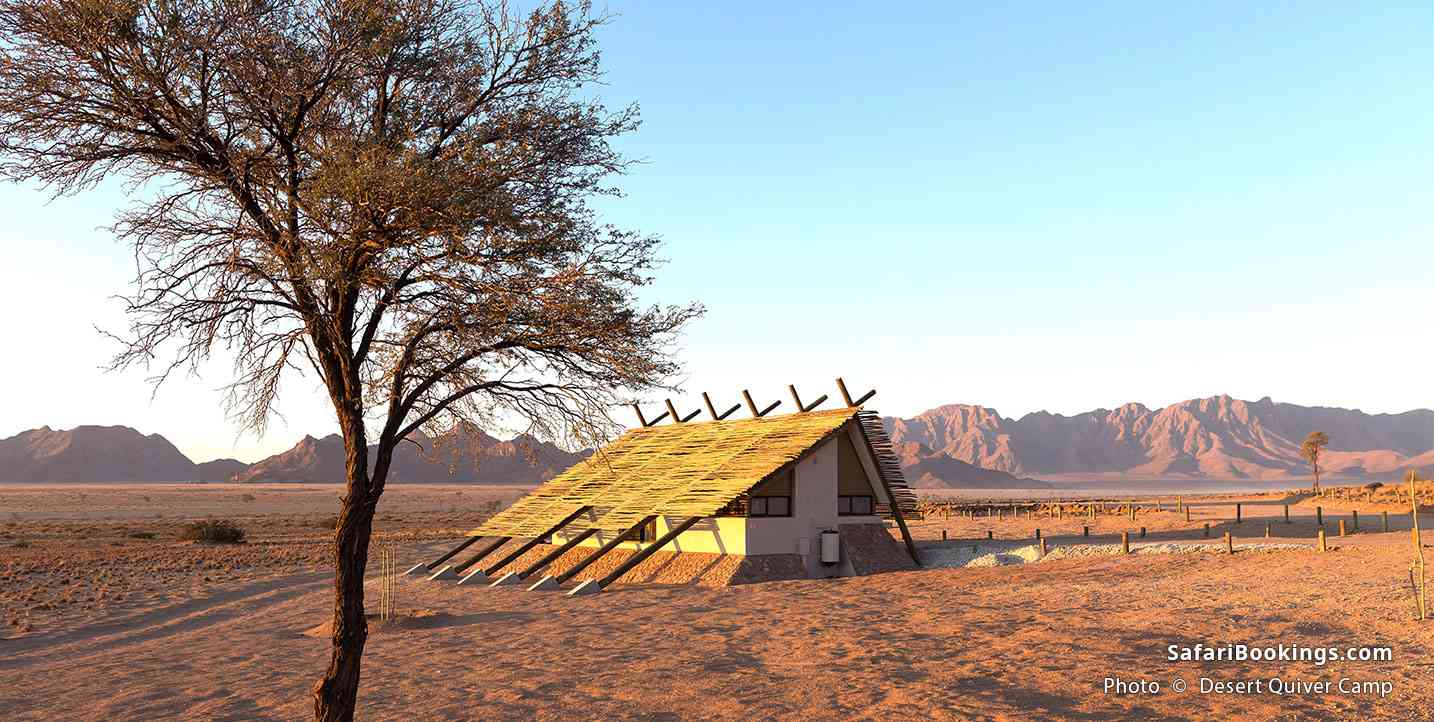 Stunning accommodation lined up in an equally stunning position make Desert Quiver Camp a wonderful Sossusvlei camp in which to stay. The high levels of comfort in the unusual A-frame chalets go perfectly well with the views and desert silence. You're really close here to the park entrance, perfect for exploring the sand dunes for which Sossusvlei is famous.
Desert Quiver Camp Tours
9. Desert Camp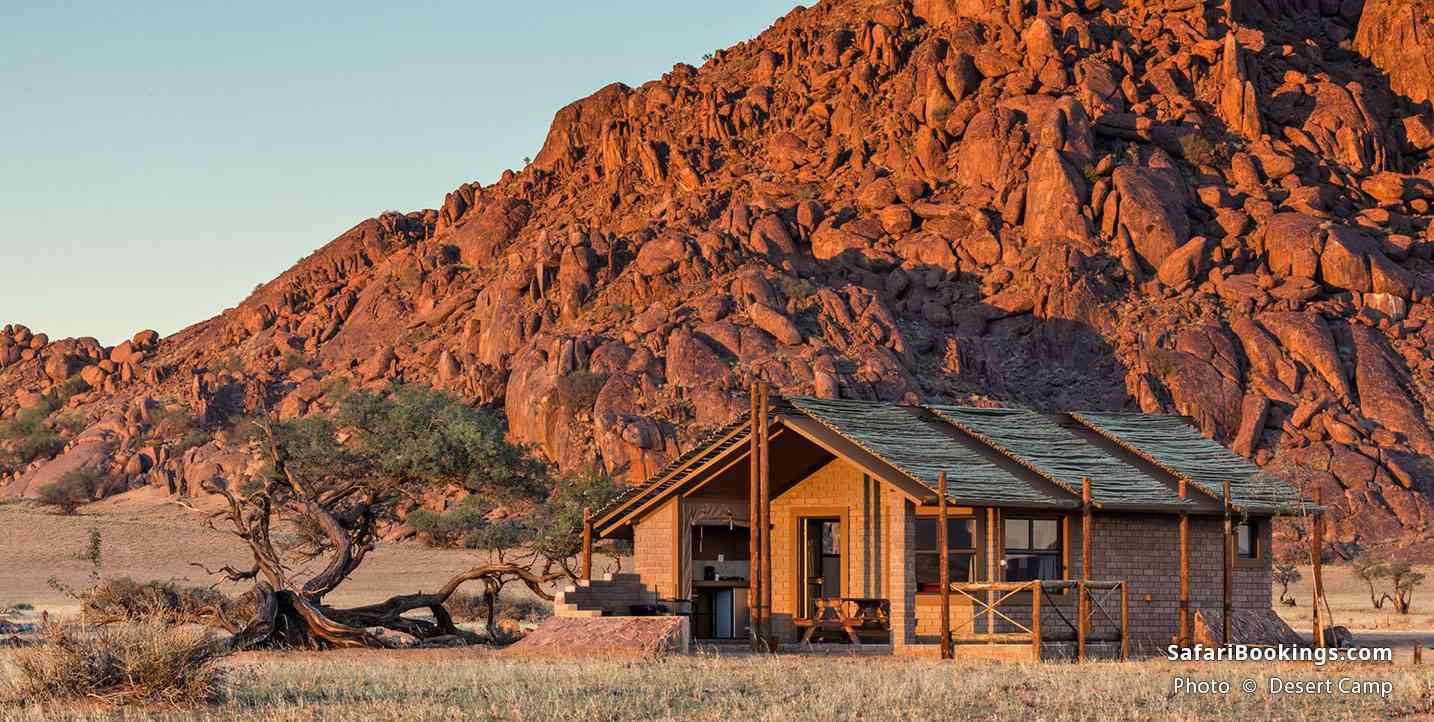 Surrounded by the sands of Sossusvlei, and with views of the not-so-distant mountains, Desert Camp has a strong wilderness feel. The camp has attractive safari tents that come with kitchenettes and barbecue areas, and they allow you to soak up the silence of the desert night.
Desert Camp Tours
10. Rostock Ritz Desert Lodge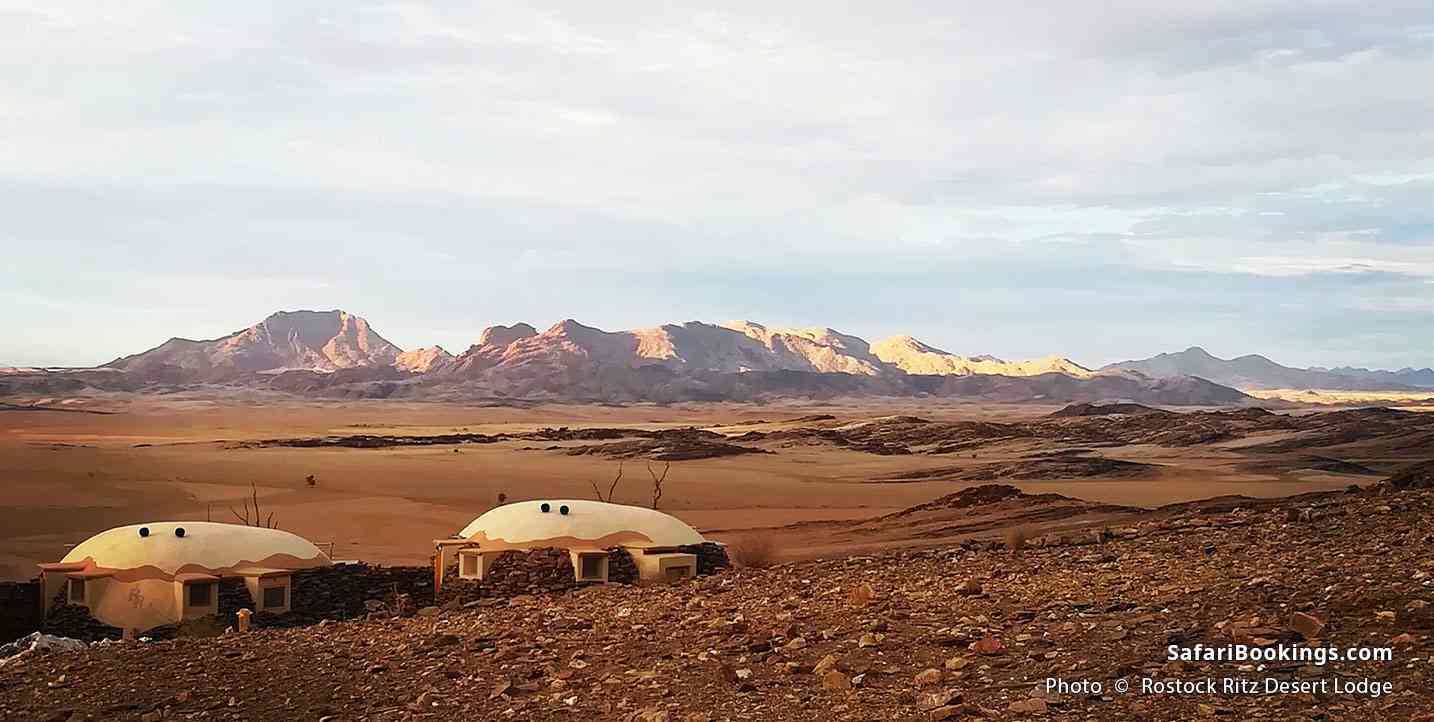 Built to take advantage of a fine hillside position that promises sweeping desert views of sands and mountains, Rostock Ritz Desert Lodge is a terrific place to sleep. There's a unique water garden onsite, and the beautifully designed rooms have a cave-like coolness to help keep the desert heat at bay. Also enjoy the hot springs nearby.
Rostock Ritz Desert Lodge Tours
By
Australia
AU
By Anthony Ham
Anthony is a photographer and writer for travel magazines and Lonely Planet, including the guides to Kenya and Botswana & Namibia.
More from this Author
Share Article: